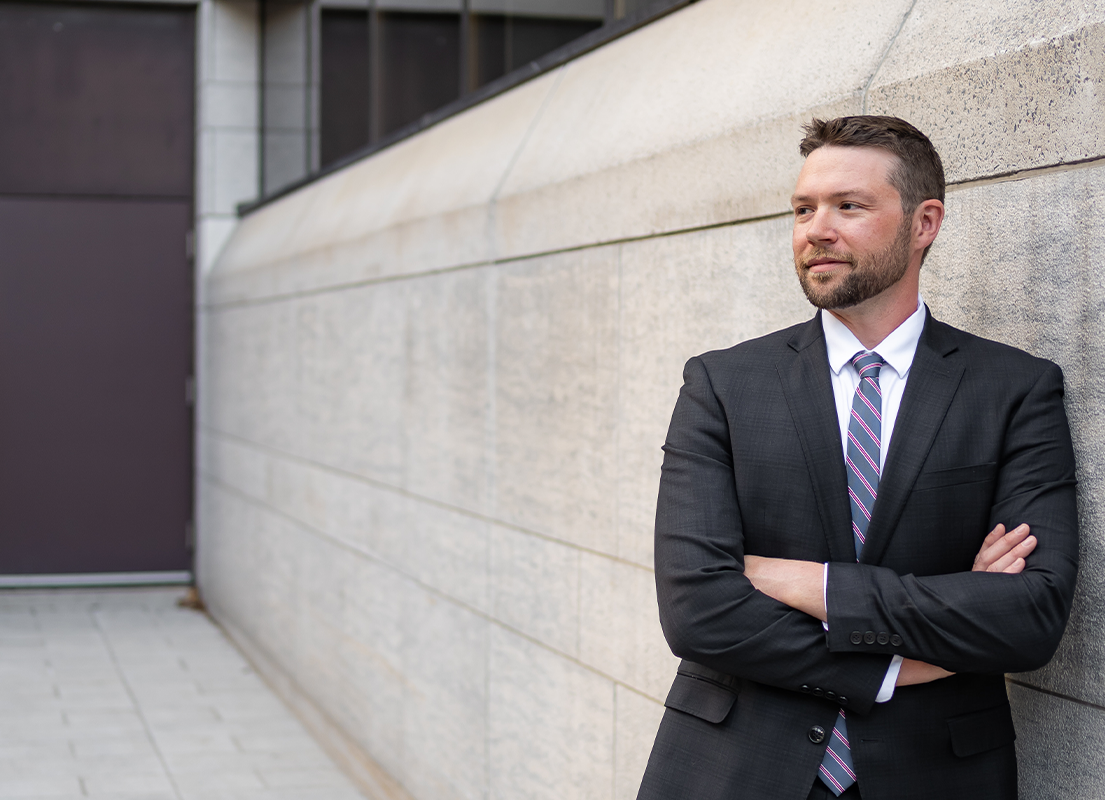 ---
Cale Harrison
Counsel
---
Ottawa
Cale is an experienced litigation lawyer with a practice focused primarily on serious personal injury cases, long term disability and other insurance denials, and estate litigation.
He has appeared in cases before the Ontario Superior Court of Justice, Divisional Court, various administrative tribunals, and in several other courts across the country.
Cale has been instrumental in negotiating substantial, life-changing settlements for many of his clients while protecting their rights throughout the litigation process. (See, for example, the case of Merpaw v. Hyde, 2015 ONSC 1053, in which Cale successfully opposed a defendant's attempt to gain access to the plaintiff's private Facebook account, hard drives, internet history and metadata.)
Cale has been a member of the County of Carleton Law Association since 2009 and spent several years as a member of the Civil Litigation Conference Planning Committee. In that role, he assisted in the development and execution of the CCLA's annual Civil Litigation Conference, which is one of the most coveted conferences in Canada. Cale has been a frequent speaker and moderator at the conference.
For over 10 years, Cale has been a member – and most recently Chairperson – of the organizing committee for the YMCA-YWCA's annual Lawyers for Kids charity hockey tournament. This event brings together lawyers and legal staff from Eastern Ontario in support of the YMCA-YWCA's children's programs and has raised over $100,000 in charitable funds since its inception.