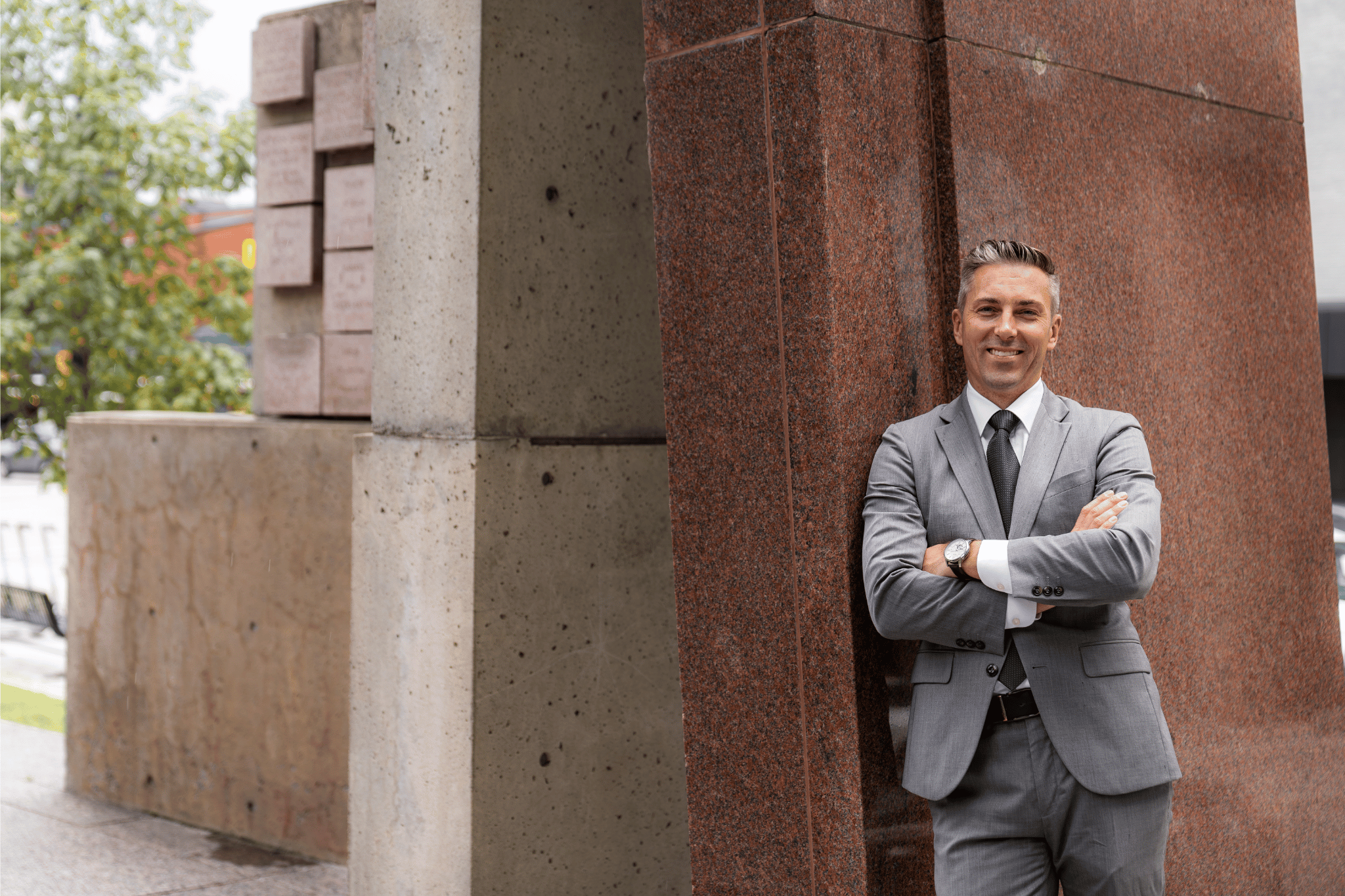 ---
Alex Robineau
Partner
---
Ottawa + Montréal
Alex Robineau is dedicated to his clients in Ontario and in Québec, in both official languages.
A member of the Ontario Bar since 2016 and the Quebec Bar since 2018, Alex joins David | Sauvé L.L.P. after almost a decade working for a prominent litigation firm in Toronto and Ottawa, where he was named as one of the youngest junior partners in the firm's history.
Alex represents his clients with one main goal in mind: resolving their dispute pragmatically whether through negotiation or a hearing. He understands that litigation uses up important resources and that his clients rely on him to navigate the complex judicial system to arrive at a final resolution.
With strong experience in insurance defence, Alex developed his practice to represent all types of businesses, both small and large, in their various commercial matters, including recovery of accounts and in response to their litigation needs. He notably practices in construction law, assisting his clients with lien actions, delay and deficiency claims, and bonds. He has established expertise in employment law and handles workplace investigations, business restructuring, dismissals, claims with the Ministry of Labour and human rights disputes.
Alex also represents individual clients. He uses his knowledge in business and the court system in order to obtain them justice. He has represented dismissed employees and victims of harassment and intimidation, insured clients having been denied coverage by their insurer, and injured plaintiffs requiring care and compensation. Alex understands that communication is key in these situations.
Outside of the office, Alex is always active, whether on the golf course, hiking outdoors, at the gym or on the ski hill. He enjoys cooking a good meal among friends and family and likes to try to relax by reading the literary classics.
He is a proud member of Reach Legal Services/ABLE2 and has offered pro bono legal services to people with disabilities for over five years through this organization.
Alex works at our Montreal and Ottawa offices and is available to serve clients anywhere in both Ontario and Quebec.
FUN FACTS:
Alex is a newly minted scuba diver, having obtained his Open Water certification in Maylasia. He loves to ski and knows his Mont-Tremblant mountain inside and out.
EDUCATION
J.D., University of Ottawa, 2015
B.Soc.Sc. History and Politic Science, University of Ottawa, 2011
ASSOCIATIONS